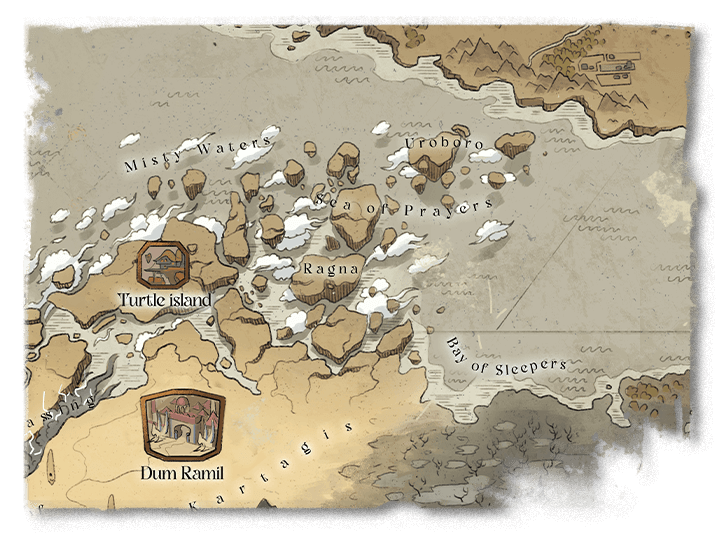 Welcome to the world of Deuslair!
The Dungeons & Lasers universe expands once more! It's time to find yet another use for your breathtaking terrain; enrich your collection with about 400+ models, and discover the mysterious world of Deuslair.
Neither Woodhaven nor the Land of Giants exist in a vacuum! Explore an expansive world while utilizing detailed miniatures to unleash your imagination. Learn more about the extensive lore while combating the forces of evil and saving the world of Deuslair. Everyone's waiting for you, why not join them on their adventure?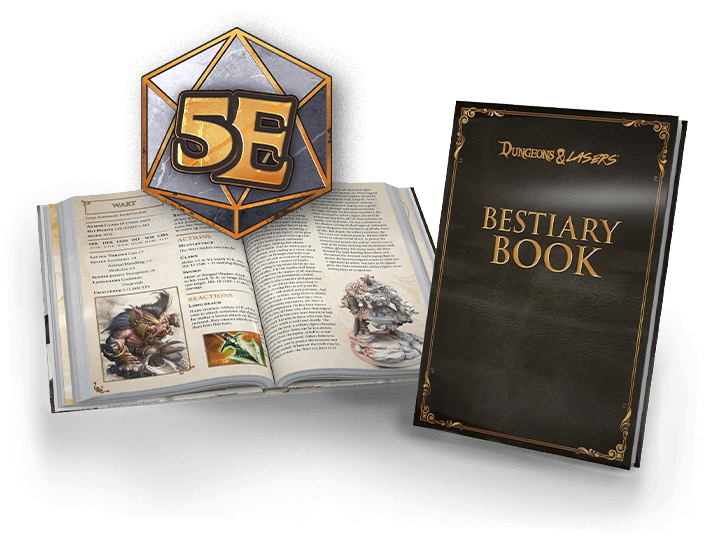 5E compatible - play as you like
All miniatures are fully 5E compatible! Find the perfect use for them and use the included Bestiary along with the 5E campaign. Roll for Initiative in the magical world of Deuslair, or use your favorite setting. There are endless opportunities open to you!
Experience a flood of miniatures
Approximately 400 detailed models of various creatures will be available in the campaign! Play as whoever you want, whether that be a mighty knight, ferocious beastkin, or even an undead! In Deuslair, you'll find everything you're looking for!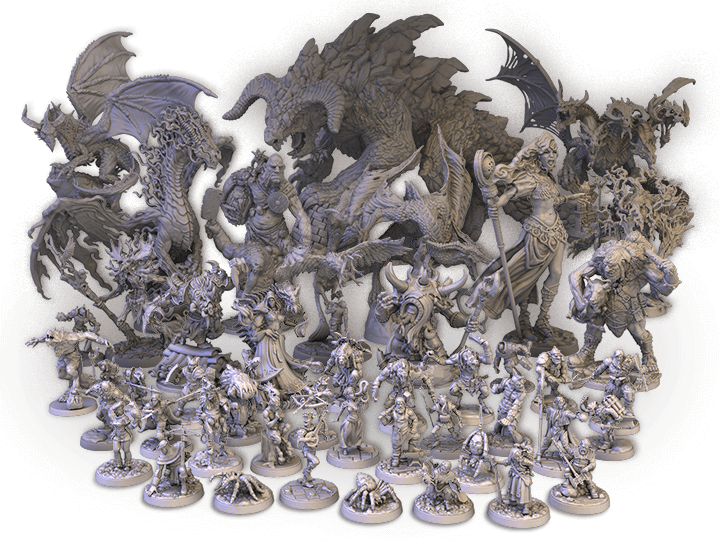 High quality is our trademark!
We offer only the highest quality of products – no PVC! Flash setup and easy to paint.
We produce everything in-house in our factory, which allows us to fully control the production process